2024 Pocket Little League Spring Season – NOW OPEN!!
Youth boys and girls baseball age 4-14 are eligible to play for Pocket Little League. Your child must reside, or attend school, within the Pocket Little League boundaries.
Click here to register: 2024 Pocket Little League Registration
PLL Baseball Divisions
Divisions are based on the official Little League 2024 Little League Age Chart.
If you are unable to register your child in the desired PLL Baseball Division due to your child's age, please email [email protected] for assistance
2024 Regular Registration Fees
T-Ball: $150

All other divisions: $175
Registration fees cover the cost of uniforms (each player receives a team hat, jersey, socks, and belt), field permits, field maintenance, Little League Charter, liability insurance, and more.
Documents Required to Complete Registration
Please have the following documents ready for upload during the registration process. All documents uploaded onto the server will be automatically deleted once we verify your child's age and Proof of Residency. Scanned documents or digital photos of the documents will be accepted, as long as the documents are legible.
These documents are required for all Little League participants. No exceptions. Registration is considered incomplete until all required documents have been uploaded and verified by the Registrar. 
Birth Certificate

– Upload a copy of the player's original birth certificate.

Medical Release

 – Fill out the

Medical Release Form 

online and upload during registration.

Proof of Residency

– There are two options for fulfilling proof of residency. See below for more information.
 Proof of Residency
The options for proving residency are as follows:
Option 1 
If your child attends school within the PLL Boundary Map, have the school administrator fill out and sign the School Enrollment Form. Upload the form during registration.
Option 2
Establish residency within the PLL boundaries by uploading supporting documents containing the full residence, which includes parent(s) or guardian(s) name, street address, city, state, and zip code. Documents must be dated, or in force, between November 1, 2023 and February 1, 2024. Upload one document from each of the three groups outlined below (three total documents).
Group I
Driver's license or government issued identification with address

School records (home address of player's parents or guardians)

Vehicle records (i.e., registration, lease, etc.)

Employment records

Insurance documents (with address)
Group II
Welfare/child care records

Federal records (i.e., Taxes, Social Security, etc.)

State records

Local municipal records (i.e. City of Sacramento, County, etc.)

Support payment records

Homeowner or tenant records

Military records
Group III
Voter's Registration

Utility bill (i.e., gas, electric, water/sewer, phone, mobile phone, heating, waste disposal)

Financial records (loan, credit, investments, etc.)

Medical records

Internet, cable, or satellite records
Questions? We are currently working on a FAQ but if you have any questions now, please contact the Pocket Little League Registrar at [email protected].
Family Participation Program (Volunteering)
Pocket Little League families play a huge role in the success of our league. PLL is run 100% by volunteers and we need all of our families to get involved. Throughout the season, there are a variety of opportunities for everyone to participate and contribute to the success of our teams and Pocket Little League.
What is the expectation?
Pocket Little League requires a minimum of 8 hours of volunteer service, plus one shack shift for each player in the league. 
A volunteer services deposit of $150 is required for each player. Volunteer checks will be collected by Managers when uniforms are handed out before the start of the season. Players will not receive their uniform until the volunteer check is provided. Please make checks payable to Pocket Little League. 
To fulfill the volunteer services requirement, a player's family must complete the required 8 hours of volunteer time, including at least one shift in the snack shack, no later than July 31, 2024. Once the required volunteer services hours have been completed, the $150 deposit will be returned to you, or shredded, if you prefer. If the required volunteer services hours are not completed by the deadline, your $150 deposit check will be cashed in August, 2024.
If you do not intend to complete the volunteer services hours, please notify your Team Parent it is okay to cash the $150 deposit check. 
Volunteer service exempt from Snack Shack Shift:
Board of Directors

Team Manager (1 per team)

Team Coach (2 per team)
The following commitments will complete the 8 hours of volunteer services:
Board of Directors

Team Manager (1 per team)

Team Coach (2 per team)

Team Parent (1 per team)

Team Scorekeeper (AAA, Majors, and Juniors Division)

Team Pitch Counter (AA, AAA, Majors, and Juniors Division)

Team/League Sponsorship
The following commitments will be counted per hour of service:
Team Field Prep for home games

Team Field Clean-up after visitor games

Team Volunteer Umpire 

Snack Shack Volunteer 

Field Preparation Day 

Volunteer Tryouts 

Volunteer Family Fun Day 

Volunteer League Umpire

Challenger Days
End of Season Tournaments
Your child may be selected to play on one of our traveling All-Star Teams for AAA, Majors, or Juniors Divisions. Practices for All-Star teams are held during the month of June and the tournaments are usually held the last week of June into the first week of July. 
Regular season teams in AAA, Majors and Juniors who have won the Pocket Little League Division Championships are also eligible to play in the District 7 Tournament of Champions, usually held the 2nd or 3rd week of June.
District 7 will also hold a Rookie Tournament for the AA division at the same time as the Tournament of Champions during the 2nd or 3rd week of June.
Financial Assistance
Pocket Little League offers payment plans and reduced or deferred payments for families who need assistance with registration. Please fill out our Financial Assistance Request Form and send via email to [email protected].
For assistance with registration or questions, please contact the Pocket Little League Registrar at [email protected].
Thank you! 
Click here to register: 2024 Pocket Little League Registration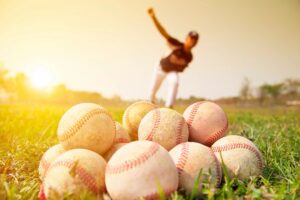 Click here to register: 2024 Pocket Little League Registration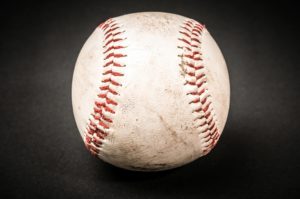 Have your company logo printed on the back of a team's jerseys – advertise your business on our field banners – and more!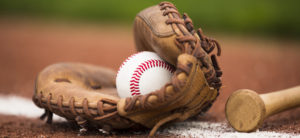 Pocket Little League Skills Assessment Days are your slugger's chance to show off his or her skills and meet players and coaches from around the neighborhood. It's the first event